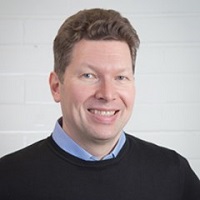 Tommi Lehtisalo
Business Development Manager, Paptic
What will your presentation cover?
General intro on Paptic as company
Journey so far and beyond
Current packaging solutions – Paptic® Tringa
Novel consumer packaging – Paptic® Gavia
What´s your view on present consumer packaging?
Growing trend of taking alternative materials to plastics in use
Recyclability the key
Challenging reuse and multiuse packaging
What changes/improvements would you prefer to see?
Swift from brand piloting to larger industrial scale operation
Change in moving into novel and durable substrates replacing plastic
Describe your expectations for the conference.
Nice way of bringing fresh and novel material news to the audience and professionals
Good way of networking with colleagues and finding new co-operative channels