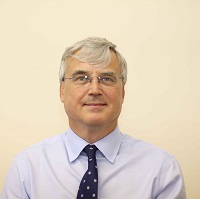 Mark E Dawes
Market Development Manager, Du Pont Tijin Films
1.What does it take to solve the plastic challenge in consumer packaging?
The challenge is to help consumers understand the role of plastic in packaging. The primary purpose of all packaging is to ensure that the food items packed within it survive the distribution chain, protect the food from the external environment and where appropriate extend the shelf life of the product. Replacing conventional plastic pack designs with alternatives can have unintended consequences as the replacement packs may be heavier, reduce filling line productivity, increase food waste, have a higher CO2 footprint or use more water in their production.
2.Your view on present consumer packaging?
I can only comment on my own area of this industry. I feel that flexible packaging (pouches) still offers the best compromise in terms of pack performance, cost, CO2 footprint and on shelf appeal. For retailers searching for a mono-material solution, then an all PET structure (tray and lidding film) offers a good option, as these will be collected and recycled in the future.
3.What changes/improvements would you prefer to see?
I would like to see better guidelines for pack design being formulated, with regards to the challenges of recycling.
4.Describe your expectations for the conference.
To better understand some of the challenges facing the Nordic region in packaging design.